We Need Selfie Submissions!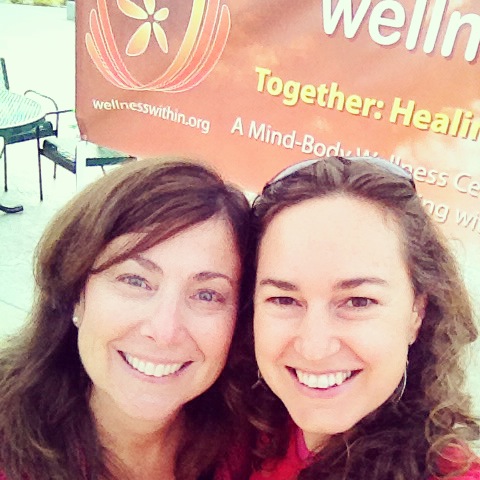 Wellness Within is putting together a compilation of short clips from our clients talking about what the center means to them. These will be used for fundraising efforts (posting on our website and social media) and for thanking our donors. Would you please contribute a video? If you have a smart phone or video camera, you can record it at home and send to us (wellmail@wellnesswithin.org). Or, if you'd rather, we can record it with you at the center. 
If you decide what to do a video for us, here are some steps to create it:
1. SET THE SCENE
Try to find a backdrop that is pleasant, but not distracting. In the garden, by a bookshelf, or in your living room near a window may be good options

Record during the day for natural light. Morning and early evening are the best! To avoid harsh shadows, sit somewhere that is well lit but not in direct light.

Turn down any background noise, if possible

Hold your camera or phone horizontally/landscape orientation, not vertical/portrait

When taking pictures on an iPhone, tap on your face so that it focuses there
2. VIDEO
Think of one word that represents what Wellness Within means to you. It could be "hope" or "comfort"… anything that summarizes your experience.

Write "Give ____" (inserting your word) on a piece of paper and hold it up in your video.

Hit record and say those awesome two words, "Give ___", encouraging donors to give what Wellness Within gives to you!

Make another clip of you saying "thank you" while holding a sign saying that.

While you're here, snap photos of you with your signs so we can use both mediums.
3. PHOTO
If video just really isn't your thing, write the signs with "Thank you" and your "Give __" phrase and take photos holding them
4. TESTIMONIAL
If you have more to share, we would love to hear your testimonial. You could record a 1-5 minute video or write it down in text form.

Some questions to prompt you might be:

How has your life changed because you came to Wellness Within?

What did you come to WW looking to find? Did you find it?

Did you find something you didn't expect? What?

What has been your biggest takeaway from the center?

What is one of your favorite classes? What do you love about it?

What would you tell a patient or caregiver facing a diagnosis about WW?
5. SUBMIT
Email wellmail@wellnesswithin.org with submissions, or bring them to the center on a flash drive. Please have them in by APRIL 15, though let us know if you need more time
Thank you! We can't wait to see what you create.
  And remember, don't stress! Whatever you create will be great. Let us know if we can help.