Front Lawn Remodel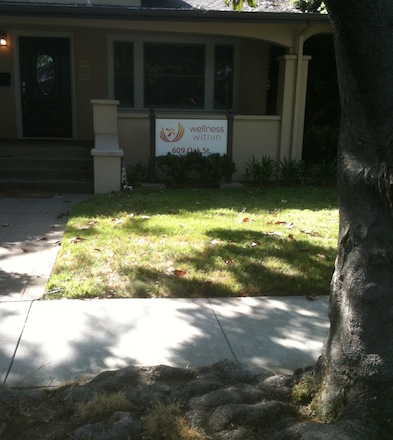 Happy Spaces is a volunteer group focused on renovating outdoor spaces to create happy and relaxing places for worthy recipients.  They are in the beginning stages of removing our front lawn, updating irrigation, getting trees cared for, installing new lighting, putting in a seating area and planting a beautiful healing garden for our clients to enjoy.
Here are a couple pics of Phase 1:
First phase completed in 2 hours with 9 volunteers! Beautiful.
Thanks to Kate Bowers for bringing Happy Spaces into being, and to Eric Moore of Middletown Gardens Landscaping.  He provided labor, tools,wheelbarrows and his dump trailer to haul away the sod.
For phase two, Eric will also be doing the irrigation work for the front yard.
Stay tuned and keep watching the transformation of our front lawn!