Nature Walks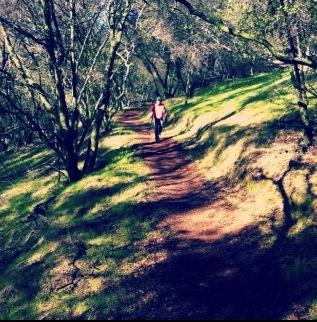 "Walking is a profound tool of healing."  - Carloyn Scott Kortge Nature Walks are designed to awaken the healing powers of the human spirit while exercising and enjoying the beauty of the outdoors. The primary focus of this program is on walks that heal as opposed to physical fitness. Any amount of walking will help restore connection of body, mind and spirit. We will incorporate walking guidelines from Carolyn Scott Kortge's book, "Healing Walks for Hard Times." All walks will be at parks in the surrounding Sacramento area. We encourage clients to either carpool with one another from the center to parks or meet us directly at the park site. Unfortunately, the Wellness Center does not have transportation insurance coverage at this time and cannot provide transportation.
Nature Walks will be ongoing every month.
Please join us for a Nature Walk at Effie Yeaw Nature Center Trails on Sunday, April 21, from 1:30 to 3:30pm.